Last weekend, Maker Faire held its annual exhibition at NYSCI. I volunteered to help the 2nd year's out and was assigned to this project named Presence, a project of Dan Oved.
It was really a fun project. By using the webcam, it captures body poses and reflects them real-time on screen and on the installation. If you do not feel comfortable moving your body around, there is also a midi set that act as a controller. I love the fact that it involves so little explanation for people to make interactions. They just know what to do; some sway their arms up and down, some do jumping jacks, some even dance!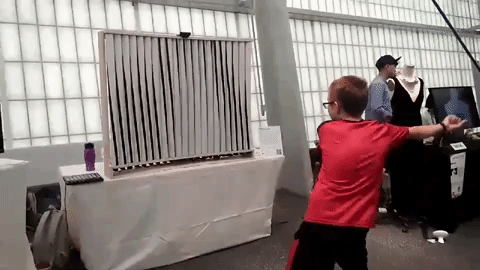 One of the biggest problem we encounter is when there are other people present in the background, the program gets confused on who to interact with. Also, I think the pattern created in the real world is not as obvious as it is portrayed on the monitor.