After seeing our prototype, Alex told us about a UK-based company Novalia that specializes in producing conductive ink and boards. They did projects where people could touch a designated portion of event posters, and it outputs sound. Some of the similar products we found are Circuit Scribe, Bare conductive and 3M electrically conductive tape.
We decided to test the functionality of available materials at ITP before investing into these fancy products. We tried out 555 timer, conductive tape, and littleBits. 555 timer did not really work, but the other two works great, especially littleBits. It's purely simple and effective.
We put up a visual target for the user to hit on using the slingshot, a buzzer would be triggered once they hit certain point. We plan to scale this up by incorporating copper tape or conductive ink for future version.
One of our user testing the stability of our slingshot.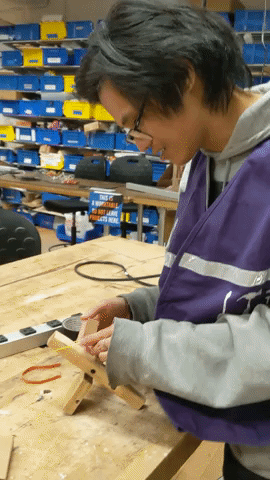 –
For research assignment, I picked this paper from 2011 because it is relevant to the concept of my project.