Last Sunday, Arnab get all of us to go to the Toyfair NYC. Hundreds of exhibitors from all over the world came and covered up two full floors of Jacob Javits Convention Center. It took me approximately 3 or 4 hours to skim through them at the very least.
This year's trend must have something to do with sensory objects. Multiple variations of putty toys were introduced, each showcasing different rigidity, materials, or elasticity.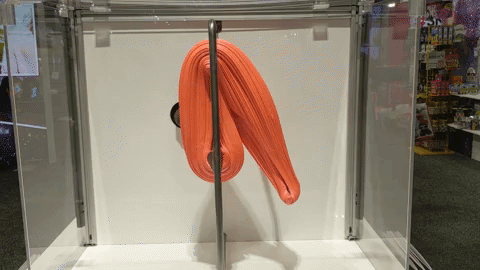 I came across Educational Insights' booth, where they introduces their product Sculptapalooza. It's a package that comes with a Playfoam, some game cards, and dice. Unlike other putty toys that relies heavily on ones' imagination, users will be given constraints! The dice and card gives instruction on how and what they should sculpt. Then the another player have to guess it. Like a charade. I think the interaction is brilliant. It suddenly turns what is seemingly solitary, kiddie toy to a party game where adults would also enjoy.